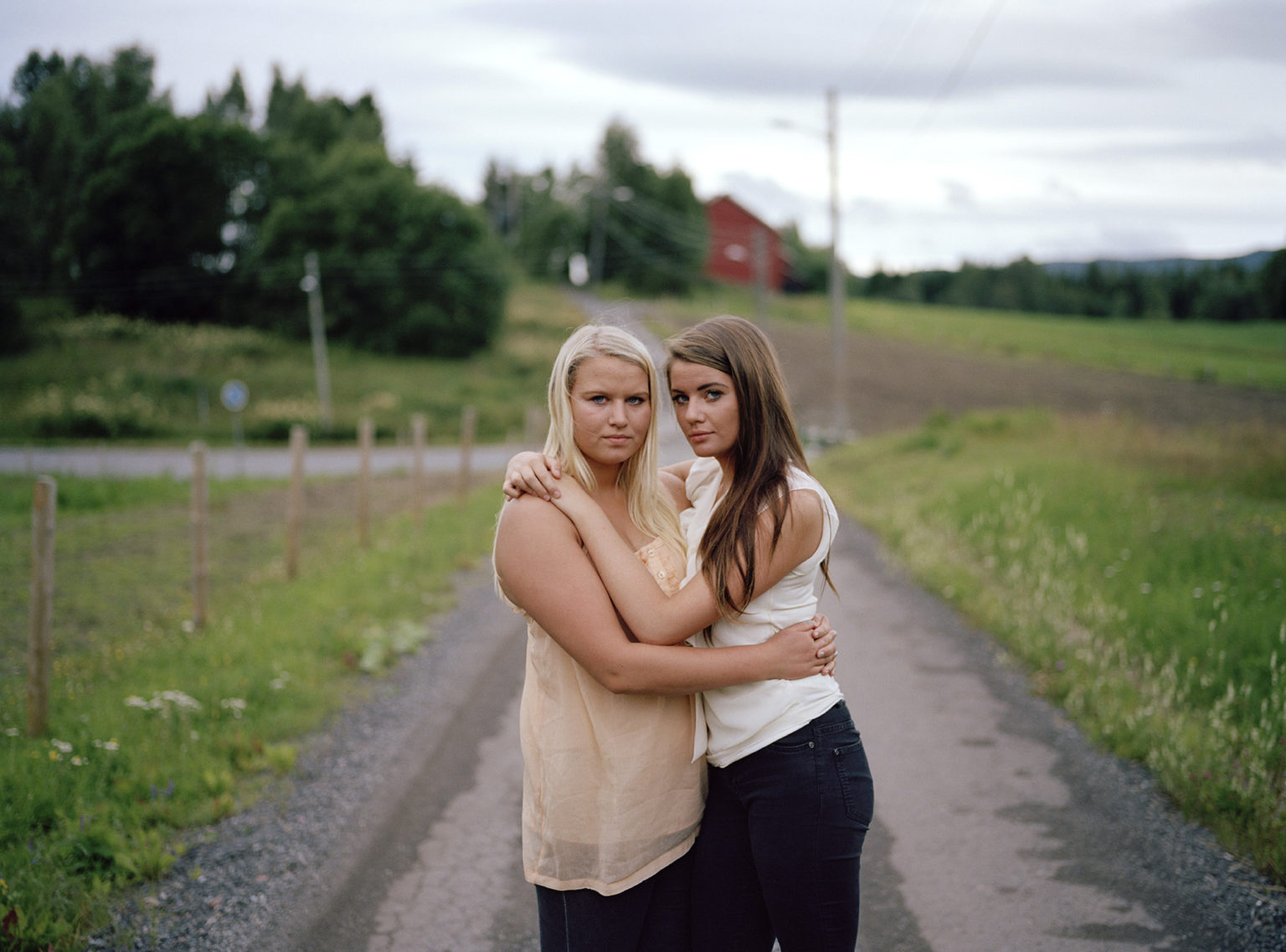 Andrea Gjestvang's portrait series One day in history is a classic in recent Norwegian photography.
Andrea Gjestvang: One day in history
15.7. – 3.10.21
Andrea Gjestvang
One day in history
Andrea Gjestvang's portrait series One day in history is a classic in recent Norwegian photography. The original series – which was published in book form in 2012 – includes photographs of 43 young people who survived the terrorist attack against the Workers' Youth Youth Camp on Utøya in Tyrifjorden northwest of Oslo on 22nd of July 2011. In the summer of 2021 – ten years after the attack – a selection of these portraits will be shown outdoors in Fotografihuset's exhibition pavilion at Sukkerbiten in Oslo. It is the first time the series is shown as a separate exhibition in Norway.
On the morning of the 22nd of July 2011, eight people were killed and at least ten seriously injured when a car bomb went off in the government quarter in Oslo. It was the first terrorist attack in Norway that day. The perpetrator then went to Utøya and committed a mass murder of youth and management at AUF's summer camp. 69 were killed. Many were injured. All the 600 or so who were on the island that day were marked for life.
The book One day in history consists of 41 photographs. Most are portraits, some of them are double or triple portraits and one picture shows an object, a disheveled and worn diary in which the word "Utøya" and a large sun are drawn in and shaded. The photographs are presented together with texts in which the young people tell about what happened, about what it was like to return to everyday life and about the future.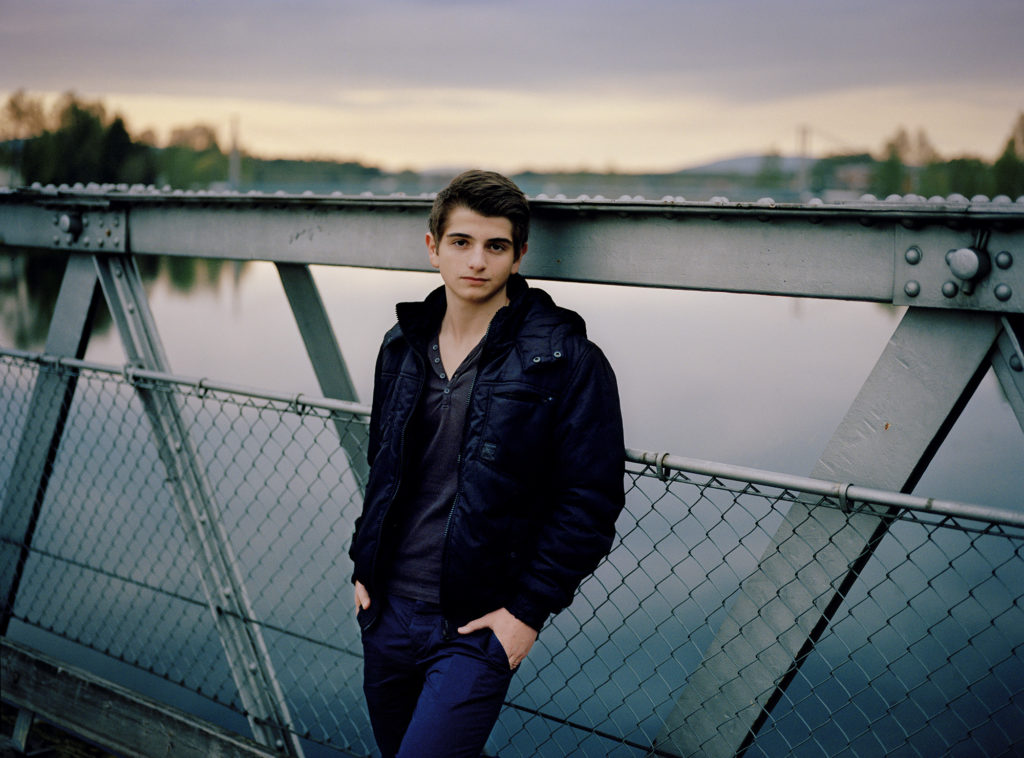 Rustam (17) from One day in history (2012). Photo: Andrea Gjestvang.
One day in history is a significant document about the terrible acts of terrorism on Utøya in 2011. At the same time, the images form a portrait of time. The clothes, hairstyles, interiors, landscapes, looks and attitudes represent Norwegian everyday life in the early 2010s. In this encounter – between terror and everyday life – a space for identification and reflection is created. As viewers, we get very close to the young people and their life stories. At the same time, we get close to ourselves. We get the opportunity to reflect on our own attitudes and values. And we get a starting point from which to take a stand, hopefully also to act. We must prevent something similar from happening again.
The term "document", and the related "documentary", are important for our understanding of One Day in History. Although Gjestvang's portraits are passable both as news photographs and as works of art, they are in essence documentary. They are not dependent on topicality or artistic status, but on empathy, commitment, empathy and accuracy.
The documentary photograph has an interesting dual status. Etymologically, the term document comes from Latin and means "instructive example" or "evidence". It is something that can be used in a courtroom. Andrea Gjestvang's photographs live up to the genre in this sense. They are simple, powerful and enforceable. At the same time, the genre is by no means neutral. It depends on a personal commitment on the part of the photographer, and – in this case – an open and trusting dialogue with the portraitist. In other words, the genre is both objective and subjective at the same time.
Cecilie (17) from One day in history (2012). Photo: Andrea Gjestvang.
Andrea Gjestvang balances this in a convincing way. The people portrayed are generally placed centrally in the picture surface and have a mild, neutral or pensive facial expression. Some bear obvious scars. Some look directly at the photographer. Others let their eyes wander. But everyone seems to have settled in front of Gjestvang's camera. We understand that the portrait photograph – when executed in this way – is not a show of power or an 'affirmation of reality', as photo theorist Susan Sontag once claimed. It is a process in which the photographer, the young people and we, as viewers, create a common understanding of the incomprehensible.
When the portraits are presented outdoors in Fotografihuset's exhibition pavilion at Sukkerbiten in Bjørvika in Oslo, this process continues. Here, the exhibition can be seen both by dedicated visitors and casual passers-by. They are presented with portraits in large formats with the city as a background. Once again, the double effect of intimacy and presence on the one hand and everydayness on the other is created. It is a strong meeting, and once again we as viewers are guilty of answering. After the meeting with these stories and these young people, how will our next meetings with each other be?
Jonas Ekeberg, curator
Ina (22) from One day in history (2012). Photo: Andrea Gjestvang.