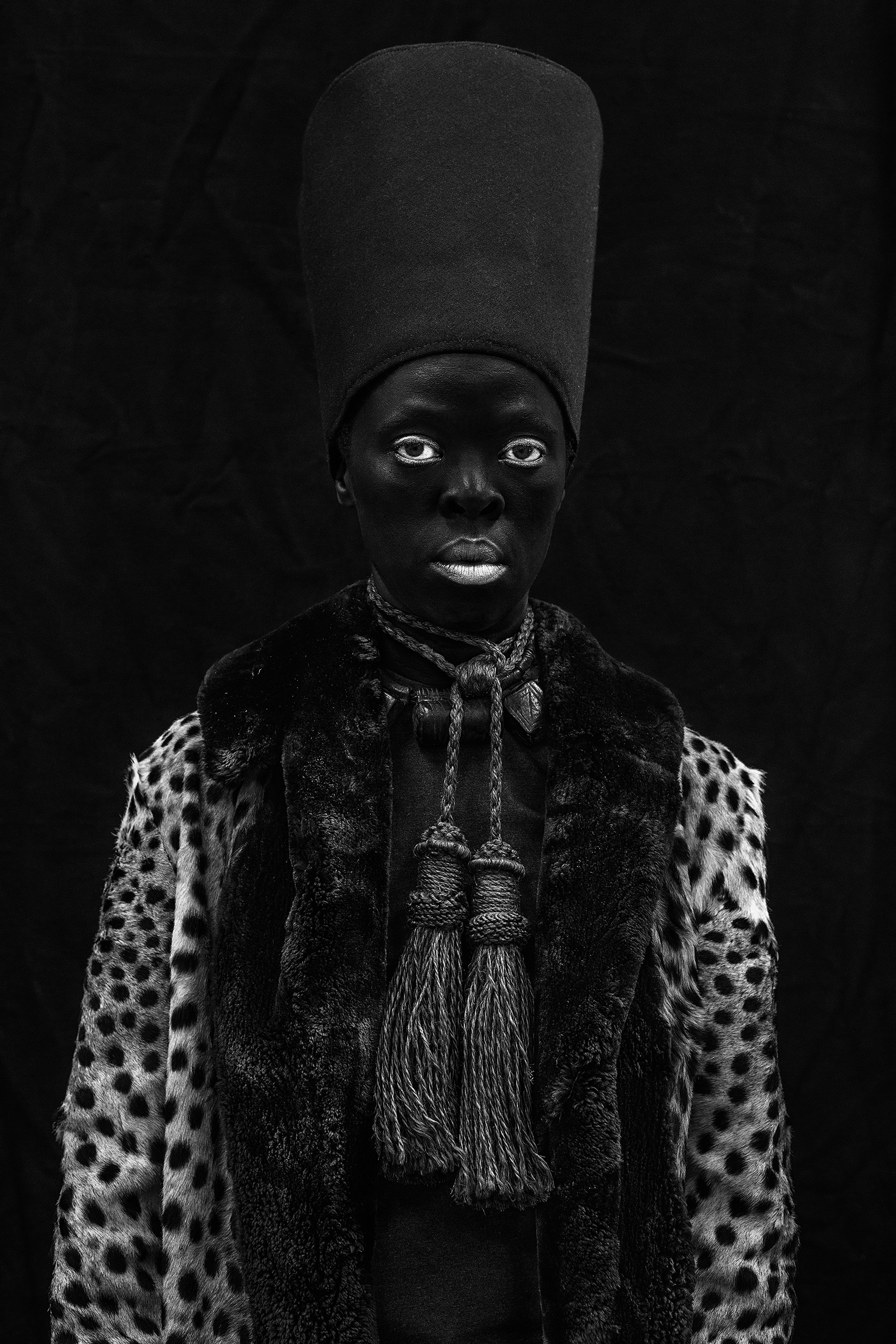 Ngwane lll, Olso, 2018 ©Zanele Muholi. Courtesy of Stevenson, Cape Town/

J

ohannesburg/Amsterdam and Yancey Richardson, New York
Zanele Muholi: Somnyama Ngonyama - opens 23rd of June
The photography house with a new exhibition on the occasion of a skewed cultural year: The South African world star Zanele Muholi with monumental self-portraits.
In celebration of Queer Culture Year, Fotografihuset is delighted to announce our next exhibition with the renowned contemporary artist, Zanele Muholi.
Working as a visual activist, photographer and humanitarian, Muholi's self-proclaimed mission is "to re-write a black queer and trans visual history of South Africa for the world to know of their resistance and existence at the height of hate crimes in SA and beyond." Muholi works with film, photography and video, and has for twenty years photographed and documented South African LGBT + people. The artist's self-declared goal is to rewrite South Africa's visual history of this group, and make the world aware of their existence and resistance struggle at a time when hate crime in South Africa is at its highest ever.
In Muholi's latest exhibition, which opens on Christmas Eve 23. June at Sukkerbiten, five monumental works from the self-portrait series "Somnyama Ngonyama" ('Hail the Dark Lioness') will be shown, a project which according to the artist itself is a confrontation with South Africa's political history, human rights, racial politics and the representation of the melanin-rich body. The photos were taken in Oslo, Johannesburg, Philadelphia, Amsterdam and Paris in the period 2016-19.
Muholi was born in Umlazi, Durban, and lives alternately in Cape Town, Durban and Johannesburg. The artist has won several prestigious awards and their works are displayed in many of the world's most renowned galleries for contemporary art. Somnyama Ngonyama was South Africa's contribution to the Venice Biennale in 2019 and Muholi is represented in a number of collections, including the Guggenheim Museum; the Museum of Modern Art New York, the San Francisco Museum of Art, the Tate Modern, London, Victoria and the Albert Museum, London.
Fotografihuset thanks Fritt Ord and Norwegian Professional Photographers for the support that has made it possible to show Zanele Muholi's work