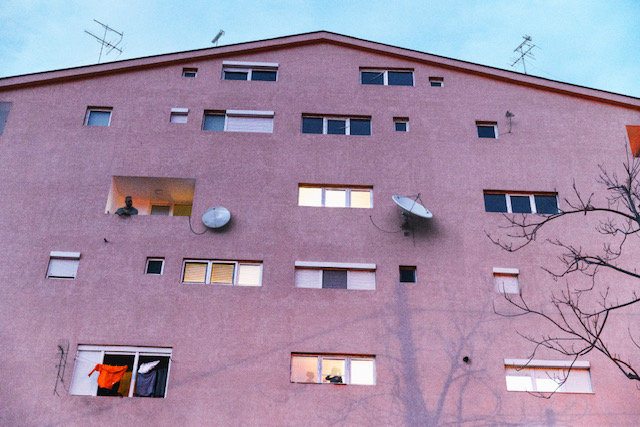 Jonas Bendiksen – The Book of Veles
Fotografihuset are happy to invite you to the opening of Magnum photographer Jonas Bendiksen's first showing of the project 'The Book of Veles' in Norway!

Place: Sukkerbiten
Time: Thursday 18th of August at 18.00


Jonas Bendiksen and Karoline Hjorth, artistic leader at Fotografihuset, will both be present at the opening.
THE BOOK OF VELES
The sleepy North Macedonian town of Veles put itself on the world map as the epicenter of fake news production during the 2016 US election. Tech-savvy local youth created hundreds of clickbait websites posing as American news portals, making quick cash as the sites were spread to millions of people via social media algorithms.

International media crews flocked to Veles to report on this unlikely hub of disinformation, as did the Norwegian Magnum photographer Jonas Bendiksen. During his travels he discovered that Veles is also the name of a shapeshifting, Slavic bear- god known for spreading chaos, mischief and lies. The myth of Veles is also told in a purported ancient manuscript, which after having fooled people for decades, is now considered a forgery.

Using these stories as a backdrop, Jonas Bendiksen created The Book of Veles; a 2021 photobook which was widely praised by the documentary photography community, until Bendiksen himself eventually revealed it as something very different from what it appeared to be.

The Book of Veles is a provocative reckoning with Bendiksen's own history as a classical photojournalist as well as anexperiment to see where technology might lead photography in the immediate future. As the first exhibition venue in Norway, Fotografihuset is proud to invite visitors into Bendiksen`s quagmire of synthetic photo reportage, AI texts, avatars and Facebook trolls, with the aim of cranking up the volume of the social, ethical and philosophical alarm bells that this body of work has triggered.


Artist talk
On the 22nd of September, Fotografihuset in collaboration with Deichman Bjørvika invites you to a talk with Jonas Bendiksen, and afterwards a conversation with writer and media researcher Bente Kalsnes. The conversation will be lead by artist and media scholar Torgny Amdam.
Read more about the event
here
.